Winter soups
There's nothing more comforting than a warm bowl of soup on a cold winters day or night. There's everything from the classic pumpkin soup and potato and leek soup, these hearty vegetable soup recipes are easy and healthy.


Winter comfort food
Keep warm this winter and satisfy your comfort food cravings with our classic pot pies, much loved slow cooked pulled pork rolls or a stack of fluffy doughnuts.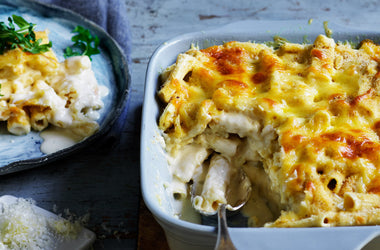 Macaroni and Cheese Gratin
Bubbling and deeply crusted at the edges, this easy macaroni and cheese recipe is made with nutty-and rich-flavored Gruyere cheese as a twist on the classic version.
Crispy potato loaf
Layers and layers of potato with a drizzle of oil and fresh thyme, perfect as a side for your next family dinner!
"Krofne" fried doughnuts
These Croatian doughnuts are light and airy and are traditionally filled with jams, but can also be filled with nutella chocolate or custard!
Healthy comfort food
If you're looking for a nutritious and guilt free way to indulge in your favourite dishes, try these healthy recipes for a lighter spin - it's both comforting and good for you!
Vegan and vegetarian comfort food
Try our vegan and vegetarian nutritious and delicious recipes. From soups to pasta dishes and potato bakes, we've got you covered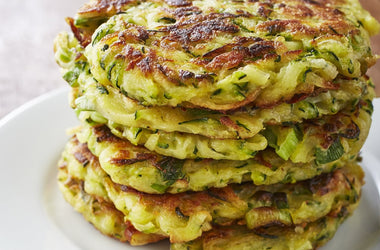 Zucchini Herb Fritters
Using the KitchenAid® Food Processor Attachment makes these fritters a quick and healthy lunch or dinner option!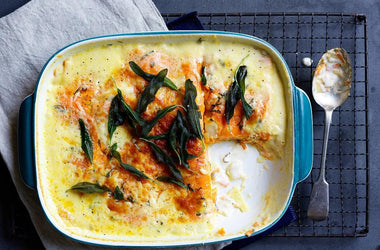 Sweet potato, potato and sage bake
This sweet potato, potato and sage bake recipe is the perfect side dish for entertaining. Best of all: It can be made two days before the meal.