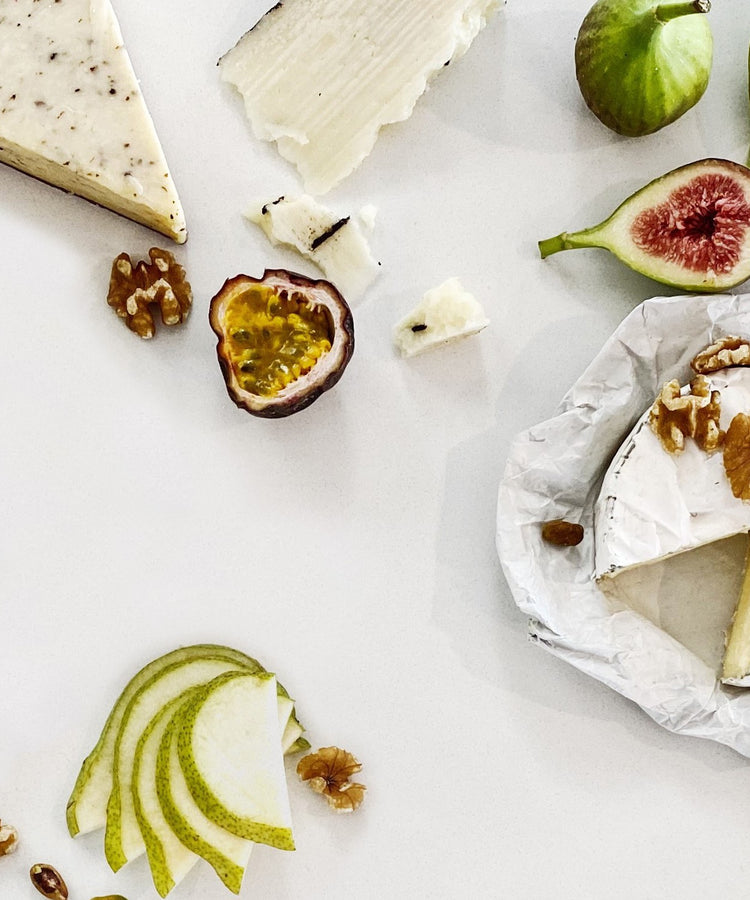 FOR THE LOVE OF CHEESE
Nothing says hello spring like a glorious spread like this paired with a glass of cold white wine. We're ringing in the new Spring season with the understated and simple pleasures of cheese - both soft and hard!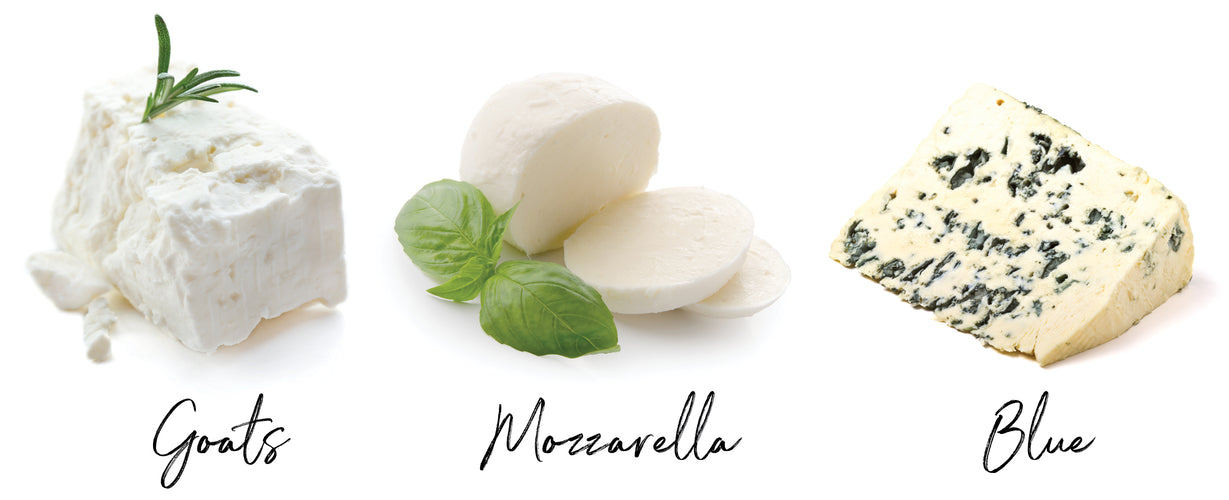 RECIPES WITH SOFT CHEESE
Soft cheeses are one of those amazing ingredients that you can add to elevate your dish. Whether it's the velvety softness of cream cheese in a dessert like in a basque burnt cheesecake or the freshness of mozarella on a traditional caprese salad, it adds a unique milder taster and a richer and creamier texture than harder cheeses. Most soft cheese varieties aren't ideal for cooking and are more suitable when paired to complement other ingredients. Which of these soft cheeses is the crème de la crème of cheese? We'll leave that up to you to decide! Explore our delicious soft cheese recipes which will be sure to inspire your next meal - sweet or savoury!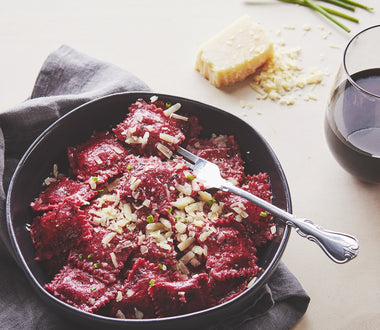 RECIPES WITH GOAT CHEESE
Also known as chèvre, goat cheese is made of 100% goat milk, this cheese is tangy in flavour and soft and creamy in texture. It has a strong smell and the longer it's aged, the stronger the flavour becomes.
It's a delicious, easy to spread cheese which makes it perfect for simply spreading on a slice of warm toast or a gourmet sandwich, incorporated into a cream cheese dessert, tossed in a salad or combined with pasta to create a creamy and rich dish like our beef ravioli with goats cheese using our 3 piece pasta attachment and KSM160 stand mixer.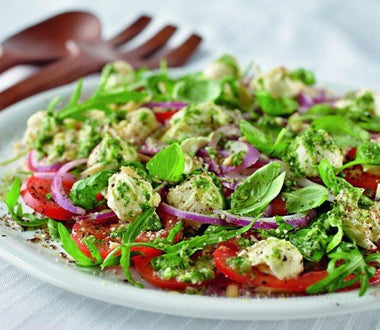 RECIPES WITH MOZZARELLA
Originating from Italy, mozzarella cheese is traditionally made from water buffalo's milk (Mozzarella di Bufala). It's an unripened cheese and doesn't age like most other cheeses and is best consumed fresh.
It's creamy and delicious, perfectly paired with comfort food like pizza or stirred into pasta recipes, stuffed into sandwiches or if you are after a delicious salad for your family bbq, it's great in a fresh caprese salad in our 9 cup food processor, made with tomato, mozzarella, basil and a drizzle of extra virgin olive oil and sprinkle of dried oregano. Bon appetit!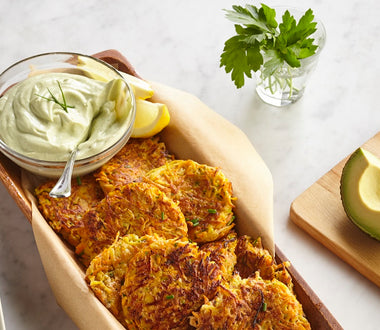 RECIPES WITH BLUE CHEESE
Love it or hate it, blue cheese is a great cooking ingredient that packs a punch of flavor to pizzas or pasta. It's extra creamy and rich which is perfect for tossing in a fresh salad or in a rich avocado and blue cheese dipping sauce with our moreish vegetable fritters. Whip out our 7 cup food processor to make it a breeze of slicing, dicing and mixing!
It has a distinct strong flavour and colour from specially cultivated bacteria. When used correctly, the flavours will complement each other rather than overwhelm and you will learn to appreciate this wonderfully pungent cheese!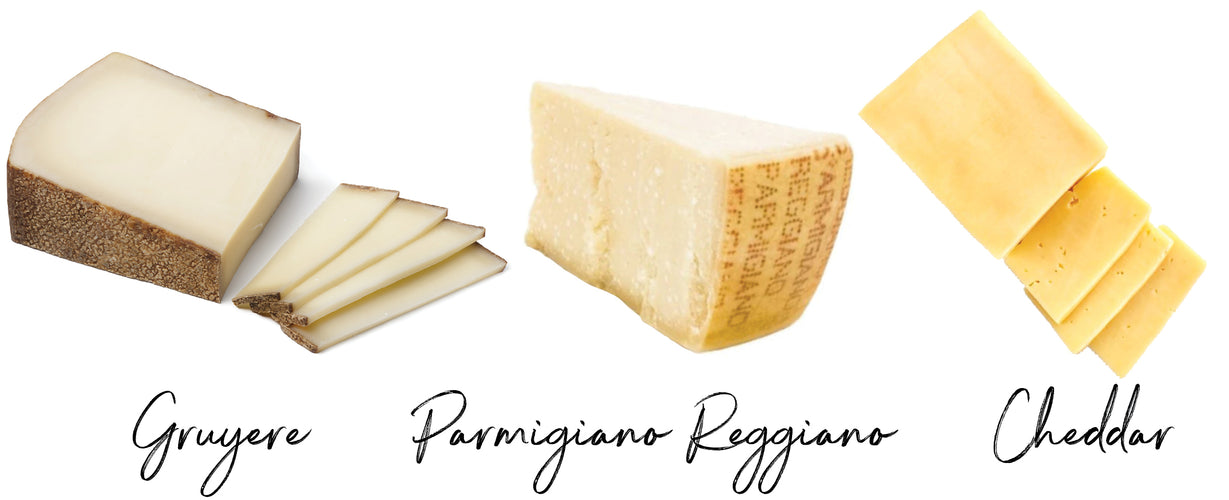 HARD CHEESE RECIPES
If you're a cheese lover who appreciates bold flavour and sharpness, then hard cheeses are the perfect addition your savoury dish. From a traditional favourite of cheddar cheese, which makes the perfect ingredient in any sandwich, to the sharp nuttiness of true authentic Parmigiano-Reggiano swirled in your creamy cacio e pepe. They are crumbly and dry, perfect for crumbling and grating over your favourite dishes! Hard cheeses have a lower moisture content and typically undergo a slow curing process, with aged cheeses maturing beyond 6 months to achieve a fine and sharp taste. We're paying homage to a handful of hard cheeses we all know and love and it's not hard to see why. Let's explore the big world of semi to hard cheeses out there!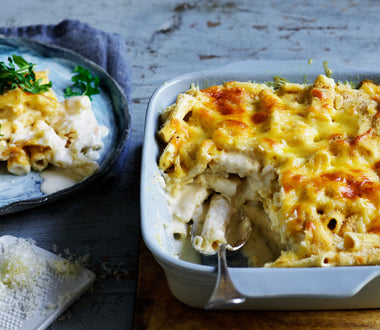 RECIPES WITH GRUYERE
Dreaming of a classic Swiss fondue or a croque monsieur? Originating from Switzerland, Gruyere is a smooth melting cheese and is considered to be one of the finest Swiss cheeses.
It's made from full fat raw milk and has an aging period of 8-14 months.The flavour profile can vary slightly as the cheese matures, with older cheeses becoming more earthier and complex. It's a great melting cheese when cooked - the end result is a nice, creamy and a slightly nutty taste!
Compared to other varieties of Swiss cheese, it has fewer holes and is smoother in texture. When paired with dishes, it adds a rich, slightly salty taste without an overpowering flavour. It's a great table cheese meaning you can enjoy it in a BLT sandwich or if you're opting for the ultimate definition of comfort food, try this
macaroni and cheese gratin
, made with the nutty-and rich-flavored Gruyere cheese as a twist on the traditional classic version.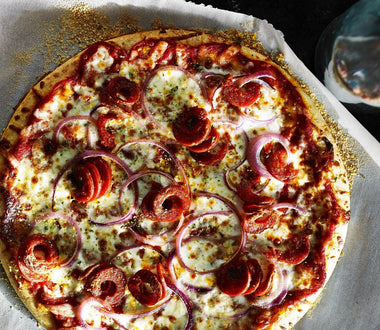 RECIPES WITH PARMIGIANO REGGIANO
One of the oldest and richest cheeses in the world, Parmigiano-Reggiano is known as "The King of Cheeses" and considered to be among the top cheeses by cheese connoisseurs. It's an Italian hard and dry cheese, made from skimmed or partially skimmed cow's milk. Named after the provinces in which it is made - Provinces of Parma, Reggio Emilia, Modena and Bologna, it has a protected designation of origin (PDO), to distinguish other cheeses (like Parmesan) imitating true, authentic Parmigiano Reggiano.
Typicalled aged 12–36 months, it's sold at different age profiles to attain different levels of texture and flavour i.e the longer it is aged for, the more complex in flavour and harder texture it has.
Parmigiano Reggiano is perfect for grating over pasta, pizza, soups and salads and is great to snack on! Try it on our
spiralized pepperoni pizza
for your next family pizza nights and give your pizza a twist (literally) using our
spirisaliser attachment
!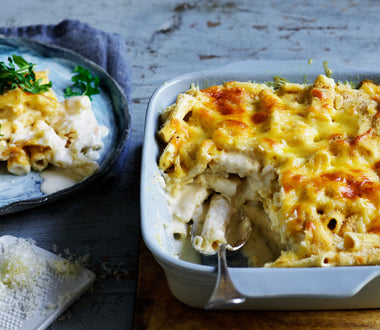 RECIPES WITH CHEDDAR CHEESE
Originating from Somerset, England, cheddar cheese has been produced for six centuries and is one of the most popular hard cheeses around. It is versatile, flavourful and sharp tasting, making it the most widely purchased and eaten cheese in the world.
Cheddar cheese is made from cow's milk and turns yellow when plant extract Annatto is added to it. Aging can typically take a minimum of two months and up to two years with mild cheese generally aged for 2 to 3 motnhs and extra sharp cheese for as long as year. The cheese is relatively hard, off-white, has a smooth texture and goes well with almost anything!
It's perfect on sandwiches, pizza, an antipasto grazing board and paired perfectly especially with a glass of cold white wine wine on a warm summers day. Need a simple cheddar cheese recipe idea? Simply grate it over this
potato and sweet potato sage bake
, made with our
vegetable sheet cutter attachment
for perfectly thin sheets for your lasagne bake!